Mauriah Kraker
Milwaukee, WI USA

Track / Shul
Building movement sequences in both rural and urban environments of the Taleggio Valley, Kraker's solo work focused on imprinting the land with her presence and absence.

Mariah Kraker created projects on printing presses in Germany in rivers of the Midwest, under bridges in Taiwan and in Bangkok's zombie buildings. Currently, she is an MFA Candidate at the University of Illinois at Urbana-Champaign.
Elena Brebenel
Ploiesti, Romania

Whispers of the Forest
Whispers of the Forest, draws inspiration from the symbiotic relationships existent in the woods of Val Taleggio. The focus is on mutually beneficial relationships that lay at the core of the food functioning of the Woods, making it an example of a healthy habitat. In addition, the project also builds using the beneficial properties of local plants.
Elena Brebenel
is a textile designer and researcher currently undertaking a PhD at Central Saint Martins in London. Currently, she is investigating how biomimicry can help us develop artifacts for the domestic environment that addresses indoor air pollution.
Elke Eichmann
Zürich, Switzerland

Beauty in Imperfection
Spending time in nature opens our eyes to the profound beauty of imperfection. The natural cycle of growth, decay and death shows the simple, slow and uncluttered essence of life. It is like in the Japanese concept of Wabi-sabi where simplicity, asymmetry or irregularity lead to a meditation of impermanence and transience of things.
This project is a concentrated visual research on the woods in the Val Taleggio. These trees lead a difficult existence and fight against the topography, water, erosions and weather. Through this project, Elke combined the view of the photographer and the architect in nature, while catching the specific significance of the Taleggio Valley.
Elke Eichmann
is an architect and photographer, she lives and works in Zurich.
It really was a transformative experience for me because it really got me to work at merging the two fields of biomimicry and architecture, and I've now pursued a double career: one as an architect and one as a tree advocate here in Los Angeles…[My experience at NAHR has] completely transformed the way I work, the way I design buildings, and the way people use the buildings I design.
Reference:
Duvivier, I. (2020, 21 August 2020) NAH_Stories/Interviewer: Katie de Bari. NAH_Stories, Nature, Art & Habitat Residency.
Isabelle Duvivier
Venice, CA USA

The Woods at Home from Biophobia to Biofilia
Inspired by the butterfly's relationship to nature, and by human-managed forests, the project is exploring ways of stirring humans away from Biosphobia, - fear of the outdoors particularly of spiders and snakes - towards Biofilia - attractions and connection to nature. By creating a butterfly-human friendly architecture, we will expand the woods/meadows into the cities, increase bio-diversity within and outside the city and create a well-needed appreciation of our natural resources.
Isabelle Duvivier
is an American-Belgian architect, Principal of Duvivier Architects, located in Venice Beach, California. She is a fellow of the American Institute of Architects. She received her Masters degree from the University of California at Berkeley, where she also studied math and welding. She is interested in the integration of nature in the built environment.
Jay Yowell
Edmond, OK USA

Tree Bark as Model for Architecture
Tree bark as Model explores how the trees, specifically their bark, found in the woods of the Taleggio Valleyt can serve as inspiration from improving architectural building envelopes. Outcomes are a series of analytical drawings on the research of tree bark as well as regional architecture of the Taleggio Valley and also proposing concepts for new building envelopes. Additionally, local bark form the region will be collected and displayed.

Jay Yowell is an architect in Edmond, Oklahoma and a professor at the University of Oklahoma. He enjoys outdoor activities and this connection to nature has lead to a passion for bio-inspired design. Recent research has been on applying bio-inspiration to building skins.
Jenny Rodenhouse
Los Angeles, CA USA

The Enchanted Forests: Satellite Canopies and Digital Understories
By 2019, remote laser scanning technology (LiDAR) will be installed on the International Space Station. As it orbits the earth, it will collect forest carbon data for each site it passes. Using woodlands located in Sottochiesa Italy, LiDAR mapping, and iPhone ISS locator applications, the project simulates a digital forest that appears and disappears with the passing of the International Space Station.
With each fly over, the forest becomes a more and more dense collection of past, current, and future trees. Evolving into a digital data bank, the video imagines the forest as an interface for international climate policies and carbon trading economies. The project investigates how our natural landscapes, seasons, and rituals may be transformed by new observational technologies and artificial celestial forces.
Jenny Rodenhouse
is a multimedia designer and artist, whose work examines the merging of the interfaces and the landscape. Appropriating the test site, places of experimentation, she explores the implications of emerging technology, creating hybrid virtual/physical, artificial/natural, local/global environments.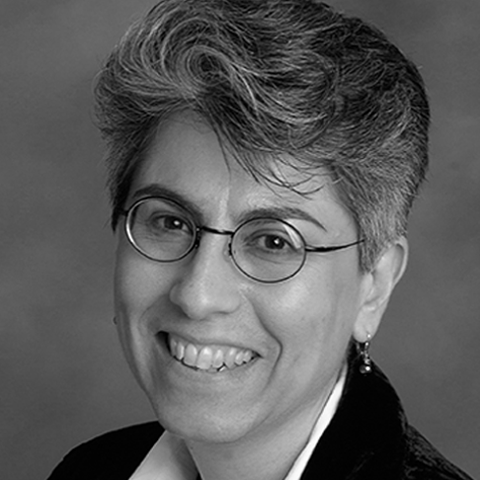 So, to be able to add the knowledge of another region to my repertoire I think really, I mean, it was really exciting; it really enriched me
(Sabina Magliocco, October 8th, 2020, NAH_Stories.
Reference:
Magliocco, S. (2020, 8 October 2020) NAH_Stories: Sabina Magliocco/Interviewer: L. Coleman. NAH_Stories, Nature, Art & Habitat Residency.
Sabina Magliocco
Northridge, CA USA

Nature and the Spiritual Imagination: The woods in the culture of Val Taleggio
The project examines the relationship between spiritual and ontological concepts of nature and sustainable practices by comparing traditional ways of relating to the woods of the Val Taleggio to the "new animism", a form of environmentalism that uses imaginative praxes to create relationships with nature.
Sabina Magliolo
is a Professor of Anthropology at California State University, Northridge. She has published on religion, folklore, foodways, festival and witchcraft in Europe and the United States, and is a leading authority on the modern Pagan movement. He current research is on nature and spiritual imagination.
2016 Alt. Residents
Paul Alexander,
Musician / Vancouver, BC, Canada
Dan Disney,
Poet / Seoul, South Korea
Caroline Clerc
Artist / Los Angeles, CA, USA
Viviana Gonzalez,
Visual Artist / Bogota, Colombia
Naya Magaliou Soulein
, Artist / Athens, Greece
Jennifer Scappettone,
Eco-Poet / Chicago, IL, USA
I do believe in poetry's capacity to map kinship relations...it's really necessary to keep looking beyond the boundaries of the immediate community, the immediate crisis, and seek out solidarity globally, which is one of the other reasons why NAHR is such a beautiful thing.
Reference: Scappettone, J. (2020, 9 September 2020) NAH_Stories: Jennifer Scappettone/Interviewer: L. Coleman. NAH_Stories, Nature, Art & Habitat Residency.
2016 Visitors
Lola Dompe'
, Microbiologist / Los Angeles, CA, USA
Talulah Brown
, Creative writing student / New York, NY, USA
Nancy Frelick
, French Literature / Vancouver, BC, Canada
Alice Guarisco
, Architect / Brescia, Italy
Sun-Ha Lee
, Yogi / Seoul, South Korea
Isabel Martin
, Cellist / Hagen, Germany
Asli Suner
, Architect / Istanbul, Turkey
Adrian Wong
, SCI-Arc Student / Hong Kong, China
Sermin Kardestuncer
, Artist / New York, NY, USA
2016 Lecturers
Giancarlo Aresi,
Wood Engineer / Treviglio, BG, Italy
Pierino Bigoni
, Micologo / Villa d'Ogna, BG, Italy
Giuseppe Locatelli
, Mountain Guide / Val Taleggio, BG, Italy
Flavio Galizzi,
Hunter / San Pellegrino Terme, BG, Italy
Patrizio Musitelli,
Agronomist / Val Brembilla, BG, Italy
Nella Poggi,
Paper Restoration / Bergamo, Italy
Stefano Torriani,
Naturalist / San Pellegrino Terme, Bg, Italy