Accommodations /
Alloggi California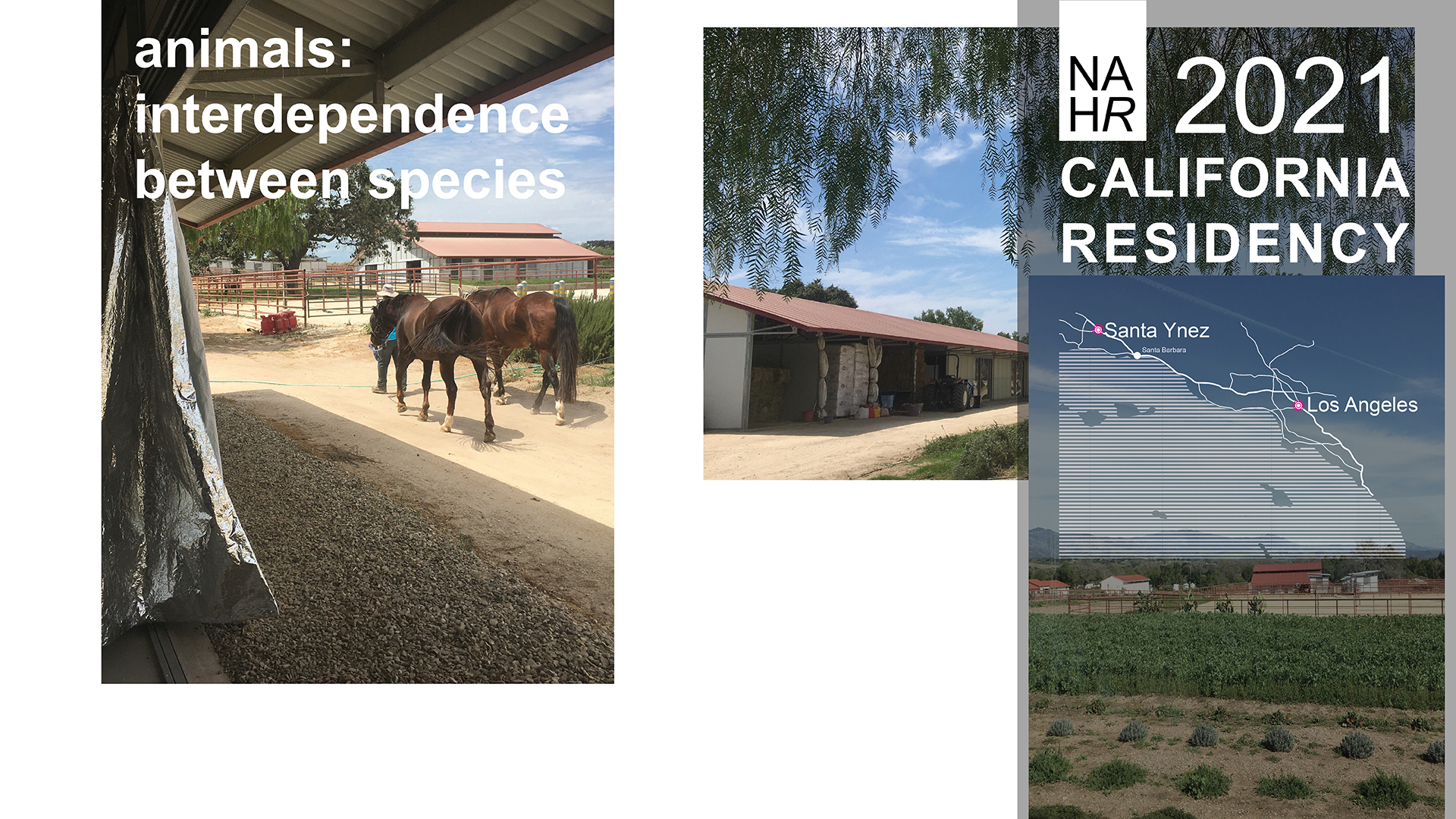 r3 Santa Ynez – Los Olivos, California   
The
setting
for the residency,
Refugio Road Ranch or r3
, is a ten-acre property used for boarding retired horses, set in a region known for wine cultivation. The hosts are the distinguished architects Marc Angélil and Sarah Graham of agps architecture, Zurich & Los Angeles. Visit
www.agps.ch
for more details.
The space
for the Fellow is a refurbished farm structure that offers approximately 1,750 square feet of habitation, work, and exhibition space. Referred to as the
99¢ Space
, it is an airy and majestic farm shed structure, ideal for choreographic projects, projection installations, sculpture or other visions that require ample space. It offers simple facilities that include a sleeping area with a small kitchen and bath, and a large studio and work area.
More here:
https://www.agps.ch/items/c1-1602_99c/
Heating is minimal, provided only by portable devices, and cooling means opening the large doors. Keep in mind that the spring evenings can be quite cool. Note also that because the property owner generously allows NAHR temporary use of the space, anything that would dirty or damage it (e.g. flung paint, matierals that stain the floors, etc.) is not allowed. Similarly, projects that may create undue noise are not appropriate, as the studio is located on a working horse ranch and we do not wish to disturb either the animals or the owners.
NAH_CA_R offers a rent-free place to live and work. The Fellow is responsible for travel expenses, food and costs associated with the production and display of the artifact. 
With the uncertainty that comes with COVID-19, the physical setting of the new NAHR California residency allows for a safe and responsible retreat. NAHR will follow CDC guidelines for social distancing and personal safety.
r3 Santa Ynez – Los Olivos, California   

vedi testo in inglese



Resources:
The local area is rich in history and agriculture, in the center of southern California's wine country and not far from the coast.
Wi-Fi:
WiFi is available, though the bandwidth is not large.
Working languages:
English, with Spanish a plus.
Available activities in the Region:
Winery visits, hiking, biking, historical excursions.
Number of residents admitted:
1
NAH
R
Residency Fellows are not permitted to have companions, only a day-time visitor.
For general information applying to all NAHR residencies,
see here
.