Simon Ellis
London, UK

Choreographer and filmmaker born in Aotearoa/New Zealand, but based in London. He thinks about how humans might value things that are not easily commodified, and like to imagine a world filled with people who are sensitive to their bodies, and the bodies of others.
Titta Cosetta Raccagni and Barbara Stimoli
Italy

Filmmaker, (video) artist and director, dancer, choreographer and performer: the two different backgrounds and multiple languages, the eclecticism and the experience of activism and political investigation are mixed in their productions.
Giuseppe Mongiello
Italy
Trained in popular weaving at Bisso Museum of Chiara Vigo, Lisio Silk Art Foundation, and field research in Asia with Maria Pasqui. Studied at TMN Performance School of Marcella Vanzo. Is part of TDD_research team by Dydimos.
Danielle Stevenson
USA

PhD candidate in Environmental Toxicology at UC Riverside studying the role of fungi in soil remediation. A multidisciplinary applied scientist who has designed and implemented collaborative projects that bridge environmental sustainability, art, policy and ecology.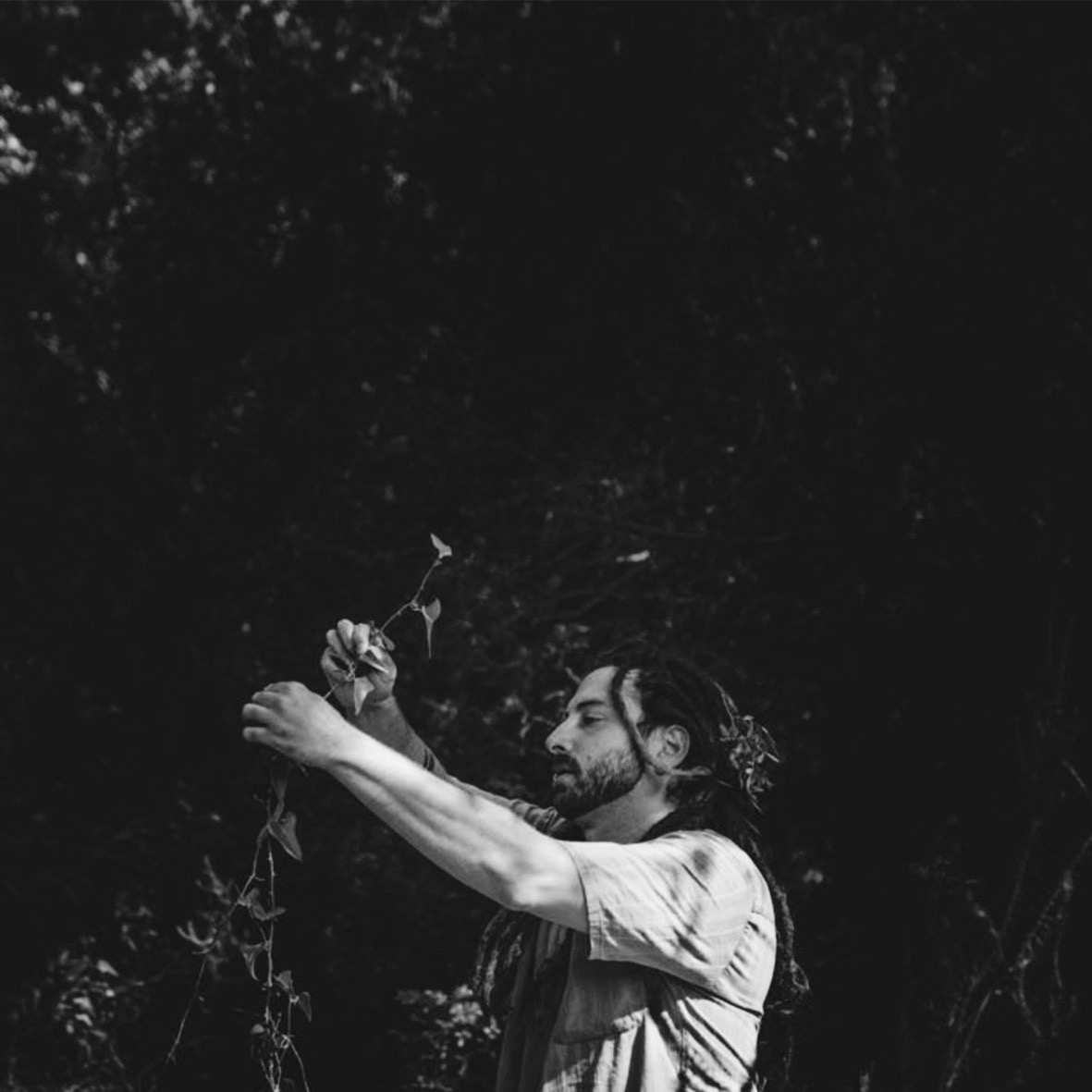 Marco RanieriItaly
Artist, artivist and independent researcher. He focuses his sculptural and performative work on transforming the experience of the territory into art, in the body as an interface fully exposed to the world that welcomes and permeates us, in dialogue and mutual becoming with places we inhabiting.
Nora Sweeney
Los Angeles, USA
A Los Angeles-based documentary filmmaker, artist, and professor whose work focuses on cultural traditions, labor, and communities.

Anne LaForti
USA

Soil as Pattern Language: Emulating Healthy Soil Communities
This project explores relationships in healthy soil communities through photography and mixed media. Via meta-scale observation of ecosystems, microscope-to-landscape, emulation templates will be drafted to facilitate a future community design charrette.

Anne LaForti learns nature's patterns to emulate functional strategies and help heal the soils of California.